Titusville Area School District
Welcome to Titusville Area School District, a rural public school district located in Titusville, Pennsylvania. The six schools that comprise our district provide a safe, empowering learning environment for PK4 through 12th-grade students.
A Message from Our Superintendent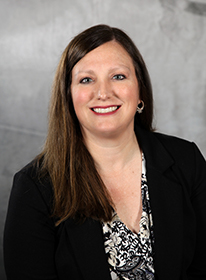 Students, Parents, and Community Members,
It is a pleasure to welcome you to the Titusville Area School District. We are excited to have the opportunity to introduce ourselves through our district website. The Titusville Area School District is truly a reflection of its community, rich heritage and traditions, and our dedicated and caring employees. We are proud of the accomplishments of our students, teachers, support staff, and administration. I think that you will find evidence of that Rocket pride as you browse our site. 
You may have noticed our beautiful new website. We are thrilled to share our district's information in a more accessible and user-friendly format. Enjoy your visit and do not hesitate to contact us with your questions or concerns. 
Sincerely,
Stephanie A. Keebler
Stephanie A. Keebler, Superintendent of Schools