Director's Message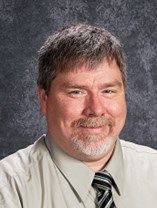 I am Michael T. McGaughey, Sr., the assistant superintendent for the Titusville Area School District. In my role, I oversee and facilitate special education, gifted, and alternative education programming for the district's students K4 through 12th grade.
Extensive Programming
Our district programming for special needs students is quite extensive. We offer comprehensive programming and supports to all children in need in our district. The Office of Special Education is dedicated to facilitating intervention and referral services, special education programming, related services such as speech, occupational and physical therapy services, and unique programming designed and implemented to meet your child's individual needs.
Devoted Staff
I am proud to work alongside devoted, dedicated, and talented faculty and staff who work endlessly to provide each student with the services necessary to meet their unique and individualized needs. By providing challenging educational opportunities and initiating practices that increase academic performance, student involvement, self-esteem, self-regulation, and success for every child, they help students and their families discover the child's potential.
Compliance
It is my responsibility to administer district programs and ensure compliance for special education as mandated under state and federal guidelines. We provide an appropriate education program for all eligible students with disabilities between the ages of three and 21.
Gifted & Alternative Education
I am also responsible for overseeing gifted programs as well as children who participate in our alternative education programming and the mandates that accompany these programs.
Least Restrictive Environment
The Titusville Area School District provides a full continuum of programming and related services to meet the needs of our students in the least restrictive environment. We are proud of our strong commitment to include students with disabilities in the general education curriculum to the maximum extent possible.
Contact Me
Please feel free to contact me directly at (814) 827-0534 or send me an email if you have any concerns or questions or need additional clarifications about our district special education programming and how we can support your child.
Sincerely,
Michael McGaughey
Michael McGaughey
Assistant Superintendent
Titusville School District
301 East Spruce Street
Titusville, PA 16354
(814) 827-2715, ext. 8-3481
Message from the Director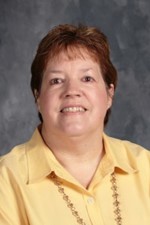 We are honored to work with you and your children. We believe that collaboration between the home and school is essential to providing diverse supports and services to meet their individual learning needs.
We work directly with parents, guardians, staff, students, building principals, and guidance counselors to help ensure all students reach their full potential as lifelong learners. We use a broad array of supplementary aids and services to support our students' needs, including communication devices, assistive technology, and pre-vocational opportunities.
Related services, such as speech and language therapy, occupational therapy, physical therapy, nursing services, and audiological services, allow students to participate in or access their special education program.
We know relevant and rigorous learning requires different approaches, and it's a joy to watch our proud employees inspire and challenge young students (your children) every day.
Please stop by or contact me for additional information. We look forward to working with you. Go Rockets!
Sincerely,
Mrs. Nancy Wright
Mrs. Nancy Wright
Special Education Director
(814) 827-2715, ext. 3476