About Early Child Learning Center
We are pleased to offer the young four and five-year-olds in our community the opportunity to participate in kindergarten. Help your child get a head start and be ready for first grade by getting involved in their ECLC education.
School Hours, Location & Phone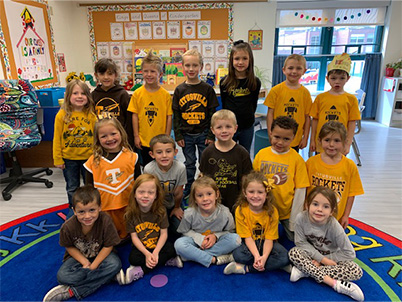 Breakfast: 8:00 a.m.
School Begins: 8:00 a.m.
Tardy Bell: 8:15 a.m.
Dismissal:
2:40 p.m. (YMCA)
2:50 p.m. (Walkers)
3:10 (Bus Students)
330 East Spruce Street
Titusville, PA 16354
Phone: (814) 827–2715, ext. 7400
ECLC Physical Education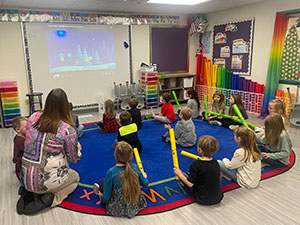 We've designed our physical education program to suit the unique needs of our kindergarten students. Young learners thrive with routine and consistency and are motivated by novelty and excitement.
At The ECLC, we tune in to these basic needs to provide a fast-paced, fun-filled, physical education experience that also enhances learning through brain-stimulating movement activities.
Physical Education Resources
K5 Transition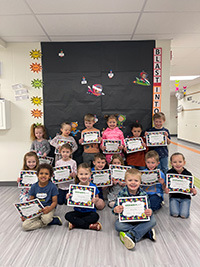 We hope you enjoy watching these videos with your child to help reduce some of the anxiety they may face going into "the big elementary school."